Dr Teresa Nano MBBS(Hons), FRACS, is a Breast and Endocrine Surgeon with interest in all aspects of Breast Cancer care, including Breast Cancer Reconstruction.  Her Endocrine Surgical interests include all aspects of Thyroid and Parathyroid Surgery including Minimally Invasive Parathyroidectomies.
Specialisations & Projects
Dr Nano sub-specialized in Breast and Endocrine Surgery by completing a two year post graduated fellowship at the Royal Adelaide Hospital in South Australia.  During this time she embarked on a Masters of Surgery Degree in Breast Cancer Reconstruction.
In 2013, Dr Nano participated in the BreastSurgANZ Quality Audit by contributing breast cancer surgery data to the BreastSurgANZ Quality Audit Database. This is an approved audit in the Royal Australiasian College of Surgeons Continuing Professional Development Program.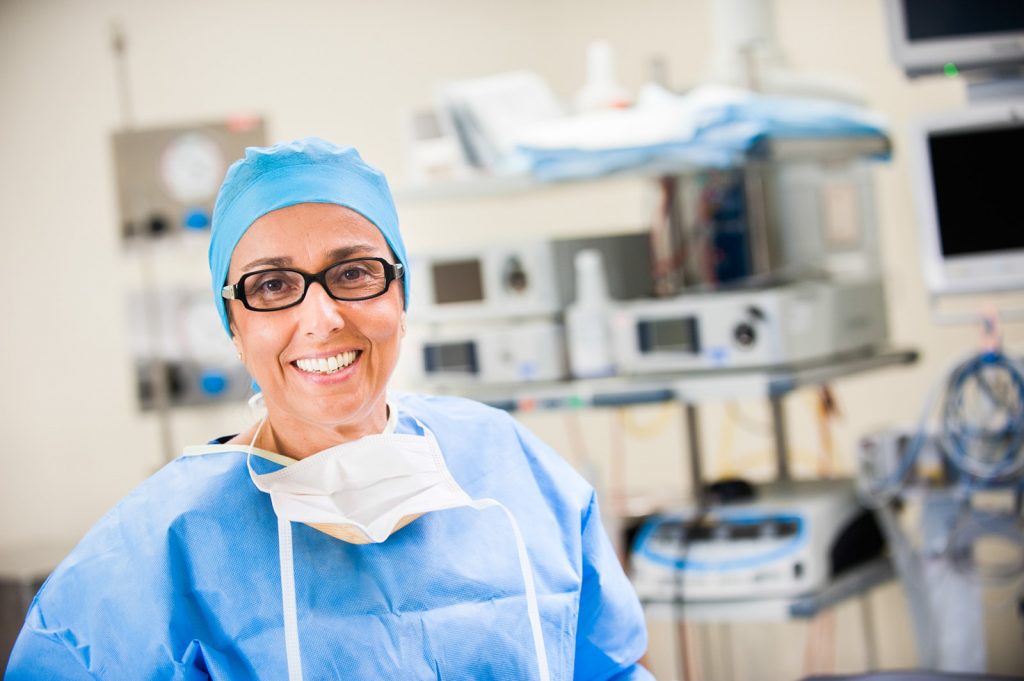 Breast and Endocrine Education
Dr Nano recognises the importance of her own continued education in providing patients with the best care possible and ensures her skills, knowledge and surgical procedures are consistently kept up-to-date. She regularly attends conferences and workshops to ensure knowledge of the latest worldwide breast and endocrine research and surgical techniques.
She is also involved in lecturing and teaching others. She currently is involved in teaching medical students, teaching of Junior Medical Staff and Advanced Surgical Trainees, assisting the preparation of Advanced Trainees for the RACS Part 2 Fellowship Exam. She also assists in Nursing Education and has provided many research presentations to bodies such as the Australasian Society of Breast Disease and the Royal Australasian College of Surgeons.
Dr. Nano is a professional member of the following organisations
Some of the research and publications by Dr. Nano include:
Maria Teresa Nano, Peter Grantley Gill, James Kollias, Melissa Anne Bochner, Nicholas Carter, Helen R. Winefield
Published: Jun 08, 2005
Maria Teresa Nano, Peter Grantley Gill, James Kollias, Melissa Anne Bochner, Peter Malycha, Helen R. Winefield
Published: Nov 11, 2005
Maria Teresa Nano, P. Grantley Gill, James Kollias, Melissa A. Bochner
Published: Mar 01, 2004
M.T. Nano, J. Kollias, G. Farshid, P.G. Gill, M. Bochner 
British Journal of Surgery 2002; 89: 1430-1434
Dr Teresa Nano specialises in the assessment and treatment of breast and endocrine
(thyroid & parathyroid) related health concerns
Dr Teresa Nano specialises in the assessment and treatment of breast and endocrine
(thyroid & parathyroid) related health concerns
Book your appointment today