What to do in preparation for your first visit
Please bring a current referral and any information pertaining to your problem and past medical conditions including a medication list.
It is important you also bring a copy of all tests performed including blood tests and X-rays. You need to bring the X-ray films not just the reports.
What to expect on your first visit
At your consultation a full history will be taken and an examination relevant to your problem. Depending on the circumstances an ultrasound examination may be performed.
At the end of the consultation further investigations such as blood tests of X-ray may be ordered and a treatment plan will be made.
At any follow up visits it is important to bring the previous X-rays.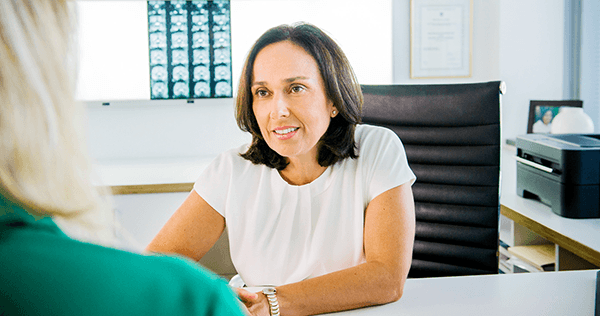 Dr Teresa Nano specialises in the assessment and treatment of breast and endocrine related health concerns
Dr Teresa Nano specialises in the assessment and treatment of breast and endocrine related health concerns
Book your appointment today